Fast, Friendly & Efficient Movers in Kitchener
Proexpress Movers proudly serves Kitchener, Ontario with quality, friendly moving and delivery service. From commercial deliveries to moving you and your family to your new home, we can handle all of your moving/delivery requests. Our locally owned and operated company has more than eight years of experience, and our flexible hours seven days a week and same-day service helps make working around your busy schedule a breeze.
Our competitive pricing and flat rates won't leave you with any surprises.
Contact Info
Kitchener, ON
519-572-0127
---
---
__________________________________________________________________________________________________________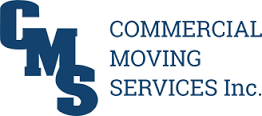 Commercial Moving Services strives to be the customers' first choice when it comes to their install, reconfiguration, planning and design or project planning needs. Our goal is to deliver exceptional service through our team of skilled and knowledgeable experts. Our team is empowered to act with a personal sense of ownership and respect to ensure that the needs of our clients are met to the highest standards. In pursuit of these goals, no task is too big or too small.
We are professionals serving professionals. Our pursuit for excellence defines as a team and as a company. We are committed to creating environments that breed excellence.
Contact Info
6-62 McBrine Place
Kitchener, ON N2R 1H3
Telephone: 519-749-3387
Toll Free: 888-749-33987